Party Entertainers
Tired of being the main attraction at your child's birthday party? We can help. Here is a list of birthday party entertainers, including: face painters, magicians, jugglers, clowns, costumed characters, balloon artists, pony rides, animal shows, and more.
Do you provide entertainment at kids' birthday parties?
Learn about how you can be featured in our guide>
Showing results for Hunterdon County, NJ

Search by town:

Search Business Name (4 characters minimum):


With more Party Themes than you can imagine, celebrate year after year with Fabby-Do! Our In-Boutique Parties include: Jewelry Making, Sand Art, Spin Art, Tote Bag Design, and Pillow-Tie Making. Fabby-Do Dress Up Party Packages include: Nail Painting or Makeup Makeover, Rock Star Dress Up Party, Fancy Fairy Dress Up Party, Perfectly Princess Dress

Show more... Up Party, and more! You can add to the magic of your party celebration by inviting one of our enchanting character friends. We also offer in-home party celebrations and mobile creation stations. Visit our website for complete details. ...Show less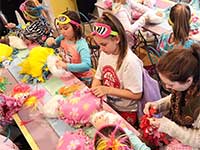 For more than 20 years, Peter Moses of Kids Music Experience has been providing highly participatory, funny and upbeat musical entertainment at children's birthday parties. He combines interactive singalongs with original folk and pop-rock for children. He accompanies himself on guitar, keyboards and harmonica. Peter enjoys performing wherever children
Show more...
are gather to make music, celebrate, dance and participate joyfully! ...Show less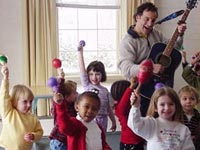 Bricks 4 Kidz - Hunterdon/Somerset