Creative People - Marc Kaye
The Y (Chromosome) Files: A body for the burbs. A mind for the asylum.
By Marc Kaye
02/11/13
Letter to Oprah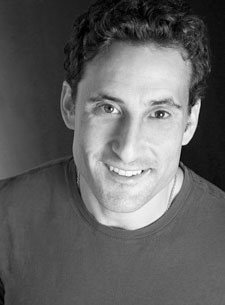 Dear Oprah,
Admittedly, I think the last time I watched you for more than 30 seconds you were hauling a Radio Flyer red wagon full of beef or fat or something proclaiming the amount of weight you had lost. Congratulations again on that - way to go!
I do respect that you are trying to do good in this world and through a weird assortment of magazine cover and online osmosis, have come to learn that you would like me to be my best self.
Here's the thing - I am stuck at Chicago O'Hare Airport. I was supposed to still be in California but decided to change my flight and come back a day early upon hearing about the pending storm Nemo. (By the way, who names a storm Nemo? They might as well have called it Storm Sheldon - "Storm Sheldon is schlepping his cold front across the Eastern seaboard!") O.K. , I digress.
So why am I writing to you? Well, Oprah (can I call you Oprah or do you prefer Ms. Winfrey?) - there are two reasons.
First, I cancelled my original flight to get home to my wife and kids in an effort to be my best self, or at least a better version than my usual self, which is nowhere near best. I took a red eye. I agreed to a layover. I sat near a guy who snored so badly that I thought I was in an experiential journey through one man's sinuses at Epcot. And what happened? My flight was cancelled and I am now spending from 5:15 AM through 1:15 PM at the airport if I'm lucky enough to get on a plane. In the process, I am slowly turning into my worse self, which leads me to my second reason for writing to you.
I've heard you have some decent digs in Chicago. I can be a charming and humorous guest. I'll bring a bottle of wine - do you mind if it's the kind where you screw off the cap or are you more of the cork-type of lady? I'll splurge for you as I think I still have a twenty in my wallet. I want to prove to you that I can be my best self, especially if I get to sleep in a bed with a pillow and blanket.
Thanks Oprah. Let me know what you think. You can reach me in the ripped blue naugahyde seat closest to the garbage can at Gate G17 in Terminal 3.
Fondly,
Marc Kaye
Marc Kaye is a writer, comedian, songwriter and marketer who would gladly trade in writing about every single thought that arises in his head for some serious athletic skills. You can find out more about Marc at www.marc-kaye.com and follow him on Twitter @MarcKaye1.