Creative People - Marc Kaye
The Y (Chromosome) Files: A body for the burbs. A mind for the asylum.
By Marc Kaye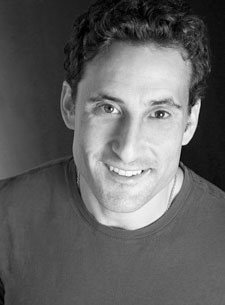 03/01/13
The "T" Word
For someone like me, the looming deadline associated with that evil "T" word and accompanying date of April 15th causes its fair share of stress. It's like being in school all over again – deadlines, organization, math, binge eating, maybe even a curse here and there. On rare occasions, I'll be honest, crying and/or fetal position rocking may be involved.
Personally, I use Turbo Tax as I'm a pretty simple guy. I know the incredible prose that you read here may make you think that with my literary proficiency, the book offers and royalties must be rolling in, requiring me to have many off-shore accounts and separate financial advisors for my investments and my "discretionary fund."
However, like many of you out there, I am pretty much balancing what comes in with all the places that help it to go out and after that, not much complexity is involved. Hence Turbo Tax.
I may be overly sensitive, but it's not exactly Turbo for me. They do hold your hand, step-by-step, but I'm a pretty slow learner. For me, it's more like "Take Your Time, There's No Rush" Tax.
Around April 14th, it turns into "Step Away Before Someone Gets Hurt" Tax. By April 16th, I've reworked the entire narrative and I describe the whole process as "it wasn't that bad".
On the spectrum of outcomes, we have refunds on one side and audits on the other. You receive something in both cases. In case you're offering, I'll opt for the former.
My goal during the tax process is to stay squarely in the middle. If I break even – good for me. If I get a little something back or have to pay a little, I can deal with that, too. When the Turbo Tax program hourglass keeps spinning before spitting back the final verdict, then I know I'm in trouble.
No matter how many times I tell myself I am going to be more organized this year to save me from the pain of having to find forms, files and statements, it never happens. I am sure it is easy enough. The problem is that with all the other important priorities I have, like reading up on how to tell exactly when a cantaloupe is ripe, there never seems to be enough time.
Here's hoping your tax season is stress free, refund oriented and with minimal cursing! See you in line at the post office on the 3rd Monday of April. I'll be the one weeping.
Marc Kaye is a writer, comedian, songwriter and marketer who would gladly trade in writing about every single thought that arises in his head for some serious athletic skills. You can find out more about Marc at www.marc-kaye.com and follow him on Twitter @MarcKaye1.